Be Coached
I want to teach you what you never learned in school but should have been taught. Things like how to think for
yourself and how to live the Exact lifestyle you really desire to live.  Book a Session Now – In Person – Phone – Zoom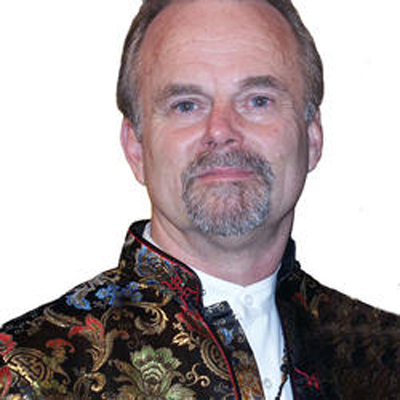 "CHANGE YOURSELF,
CHANGE THE WORLD"
For over 35 years, Richard J. Van Donk has been helping others change their lives with his wealth of knowledge from being an NLP Master Trainer, Martial Arts Grandmaster, Health Rejuvenation Coach and Spiritual Mastery Trainer. Join him in Awakening Your Conscious Evolution so that you can live the life you have always dreamed of.
Doshi Richard Van Donk takes you
from where you are to where you want to be!
Ready for a life change? Or just need some quick strategic guidance?Want to learn an art? Book an hour, regular transformation session sequence or come to spend several days with me!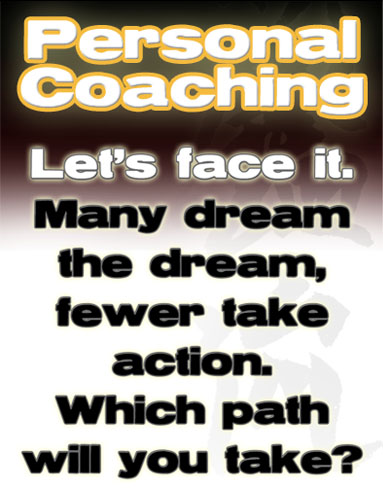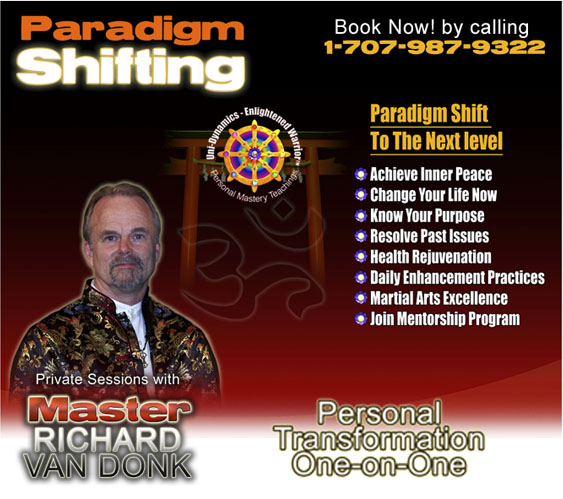 It's true that you can learn anything on your own. But with the help of master you can learn most anything so much faster and eloquently.
Don't you agree?  
If you were a painter, a few brush stroke lessons from Leonardo Da Vinci would take your abilities to a new level in your art, don't you agree? If you were learning classical music, a few days with Mozart would enhance your career, don't you agree? If you were a martial art artist, a few days one-on-one with a Martial Arts Grandmaster would accelerate your learning, wouldn't it?
The point is that having a Personal Coach will not only keep you in the game but also keep you at the top of your game. If they are great they will even take you to the next level and help you achieve your greatness. Every great or successful person that I have ever met has (or had) a coach or at least someone that inspired them to their greatness. A coach views from the outside what we cannot see in ourselves. They demand more from us sometimes than we demand from ourselves. They give us direction and sometimes a firm push when and where it counts the most. Kind of like when we first learned to ride a bicycle… scary or exciting as it was, we needed that little push to get us going. The thrill of riding kept us coming back for more.
Fortunately, I have had the opportunity to spend high valued quality time with some great masters of Human Potential and Mind, Body, and Spirit living, as well as many GrandMasters in the martial arts. My main purpose and drive was to extract, learn and model EXACTLY what they do to master a skill and their lives. I did this after (and while) studying the science of how you store code and process information in your brain and the science called Modeling (Modeling is how to eloquently duplicate the skill anyone has and transfer it to someone else).
It took several more years to take the best skills of these masters in life, personal development, psychological transformation, body health, inner peace, spiritual practice, mental genius, sports excellence and lifestyle into a very strategic, revolutionary time tested, Optimal Life Change Process and a Way of Living the Lifestyle of your choice.
One of the things that I notice with these masterful people was that they had certain mind sets and daily routines that where so natural to their life that they were just a part of their living. Many times they did even realize that this daily routine as being the major reason for their life success. Many of the people that I have trained or coached have adapted these Optimal Life Teachings as a way of living, because it has transformed their lives so much. This is mainly because my model for success goes into every aspect of a person's life and works towards a harmonious effective lifestyle. Every part of your life is all connected.
So I got to work designing a system of knowledge that not only helps a person overcome their current challenges, take their lives back, gives them tools for bettering their lives from the inside out But also becomes a way of living so that by doing some simple things everyday it keeps them on track for living the life that they have always dreamed. How cool is that? I must make it clear that this design works for whatever your personal lifestyle choices are.
Let me ask you this?
• Are you living to your full potential?
• Want Inner Peace and challenged by the world?
• Challenge by a sudden Life change?
• Do you want to know your true-life purpose and how to achieve it?
• Do you want to accelerate your growth as a martial artist?
• What is your #1 unfulfilled life dream?
No matter what is going on in your life I am very confident that together we can overcome it and take your life to the next level. Contact me or book a session so that we can make your dreams real.
Not only do we help you overcome a challenge that you are facing we give you a road map, plan of action and a set of tools to daily use to keep your life harmoniously on the optimal life path.
During these inspiring Personal Transformation Sessions I have seen people's lives be changed every time without exception. If you are looking for or needing a Paradigm Shift to take you to the Next Level in your life or radically shift it then these sessions are definitely for you.
For a limited time I am offering you a chance to pick my brain, help you to achieve any change you desire in your life, Overcome your biggest challenge, Take your life to a new level, Find your passion and know your purpose, have me set or fine-tune your life goals, receive body and health rejuvenation, receive body mind integration, learn a spiritual daily practice, achieve inner peace – even meditate with me or train one on one with me in various arts.
I love to inspire others. It is my gift as well as my passion. I want to be your Optimal life Personal Coach – or even a Mentor that you can turn to make and maintain a life Paradigm Shift.
I'm only looking for people who really want to change. So, if a real change is what you want then I want to work with you.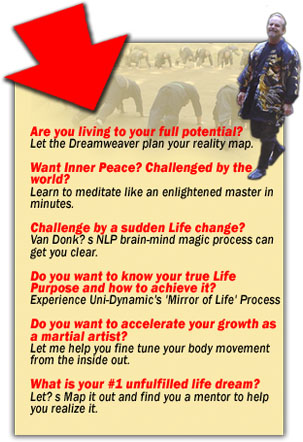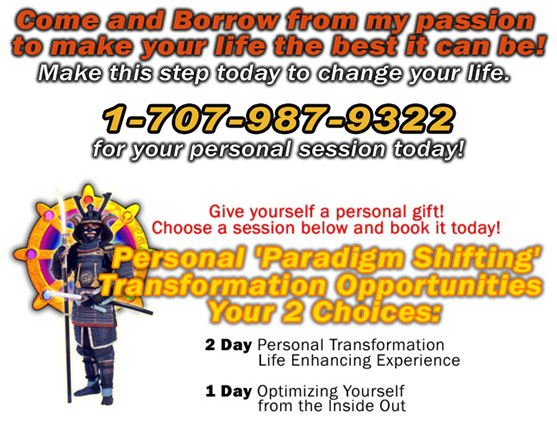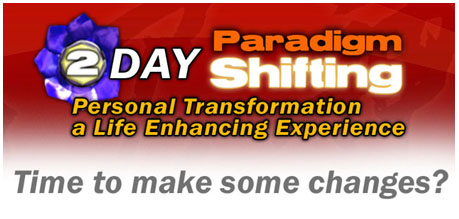 Look to the light coming through the end of the tunnel. This Paradigm shifting session is for anyone who wants an a major shift, heal a life challenge, learn inner peace, get clarification of mind, discover their lives purpose, learn the inner arts, awaken their consciousness, integrate body mind and spirit, optimize their body movement such as martial arts, receive spiritual awakening empowerment's or just to refine their human potential.

Book your own private seminar with Richard Van Donk! Satisfaction Unconditionally Guaranteed!
You will receive teachings not offered to the general public and rarely or not ever taught in an accelerated integrated way. I can guarantee that no one else can offer you the combinations of teachings that you will get with me. This is a personal well-designed program to give you the fast track in life and to help you to resolve any life issues you have.
Your 2-day get together can be during the week or on weekends whichever fits your life best. Call with your proposed time frame for your session and we will do our best to fit you in by giving you the closet available options. Upon booking complete instructions, travel and hotels suggestions will be e-mailed to you.
Unless otherwise agreed, Paradigm Shifting / Optimal Life Sessions with Richard Van Donk are now held in the Napa wine country north of San Francisco in Middletown, CA. For an additional investment I can meet you anywhere – investment varies by time, distance and availability. The Napa wine country offers Hot Springs (massage-mud baths-watsu), Wineries, Old Town Shopping, Casinos, Lakes, Hot Air Balloon or Glider rides. Expect to spend about 15-20 hours together.
The current Personal Paradigm Shift Transformation 2 day session investment is only $4,975 with Richard Van Donk directly teaching you one on one.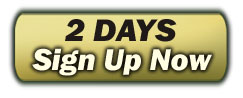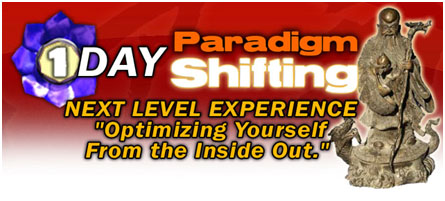 This is usually the first day of the Personal Transformation 2 day session unless you have a personal request for this day. This will be a Powerful Day so come rested or come the day early and soak in the nearby hot springs and get a massage. The one-day is really for those who cannot make the time or investment commitment to the 2-day experience yet and for those who wish to extend the 2-day into a longer session or those who come back for a follow up to the 2-day.
So you have got to ask yourself what would a new life change be worth to you? Or if you are challenged by an issue in your life what is that challenge costing you? What if you had the right mindset and a coach in your corner that was empowering you to make the changes you knew in your heart that you needed?
Your life will change….. that is what we are doing together.
Make the call ….. book your session so we can get together and take the next step to the next level of your life.
1 day Optimizing Yourself from the Inside Out Investment is $2,495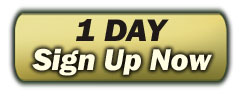 Whether you want to just be taken to the Next Level in your life
or you want a radical Paradigm Shift I am here waiting to assist you in that experience.
Give yourself the gift of a better life.
Let me be your Mentor.
I look forward to meeting you one day soon.
May your life be blessed and filled with joy.
"Always have the courage to live what you love
and to love what you live"
_____________________________________
Richard J. Van Donk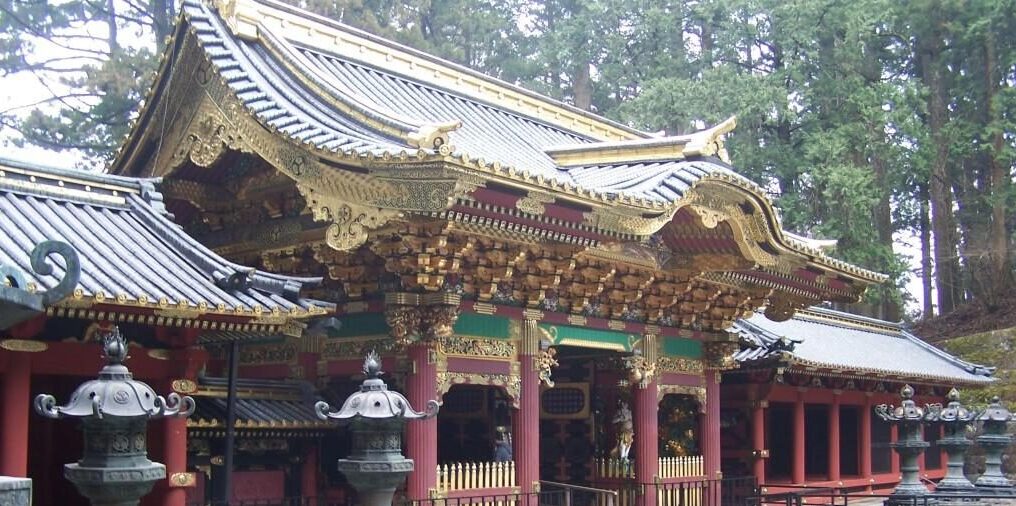 SCHEDULE YOUR MARTIAL ARTS OR INNER EMPOWERMENT
PRIVATE ZOOM OR IN-PERSON SESSION
I love these arts and I really love to share them!! Inner Arts, Sword, Ninjutsu, Eskrima.
With over 50 years of studying, training and teaching with many great masters to master level myself, I know that I can get you there in an accelerated way. In private sessions I also share what is not available to the general public.
* How are you doing?? Get direct private Feedback! Correct your mistakes before they become your bad habits.
* Learn any art the right way. Schedule a sequence and let me guide each kyu or dan level.
* Do your Rank Testing Online with me giving you guidance at the same time.
* Learn the Inner Arts.
* Go deeper and do the Taijutsu Integration process with me.
* Running or growing your Dojo advice.
These sessions are done on a limited basis, so be sure to book early. I promise that I will help you accelerate your path. opportunity for me to personally enhance their training.
I am flexible on what you want to learn.
On a budget? Get clarity on what you want answers on by writing it down. Then Book a 1/2 hour strategy session so that I can give you guidance on your next steps. Doing thousands of sessions over the last 30+ years has given me deep insights to draw from to help you in multiple ways.
I am here to help you grow and to help you have the life that you truly want to live.
You can pre-pay here with this link. 
BOOK A SESSION NOW – In-Person, Phone or Zoom

Please Note: Session Rates are subject to change at any time and all bookings depend on Richard Van Donk's availability. Once booked your investment price and dates are guaranteed. Both parties are agreeing to attend this session and the time is considered paid for. It is up to you to show up for your session and not the responsibility of Richard Van Donk's to get you there. There are no refunds for no shows as the time could have been attended by someone else. So do show up on time, as you will have invested in purchasing that time and experience together. Let your life change start today by booking your personal session.
It's true that you can learn anything on your own. But with the help of Life Mastery Coach you can learn most anything so much faster and eloquently or make great change in your life.
Don't you agree?  
MENTOR- I Want Better Life
Have you ever thought "I'm bored, there must be more to life"? Ever just feel stuck? Ever need to just get the life juices flowing again? Ever have that empty feeling and wonder what my life purpose is?
Let's take your life to the Next Level.
I have unique skills and a lifetime of experience that has helped me bring change and transformation to thousands of lives in about every way you can think. I have also changed my own life drastically. Let me help you with yours.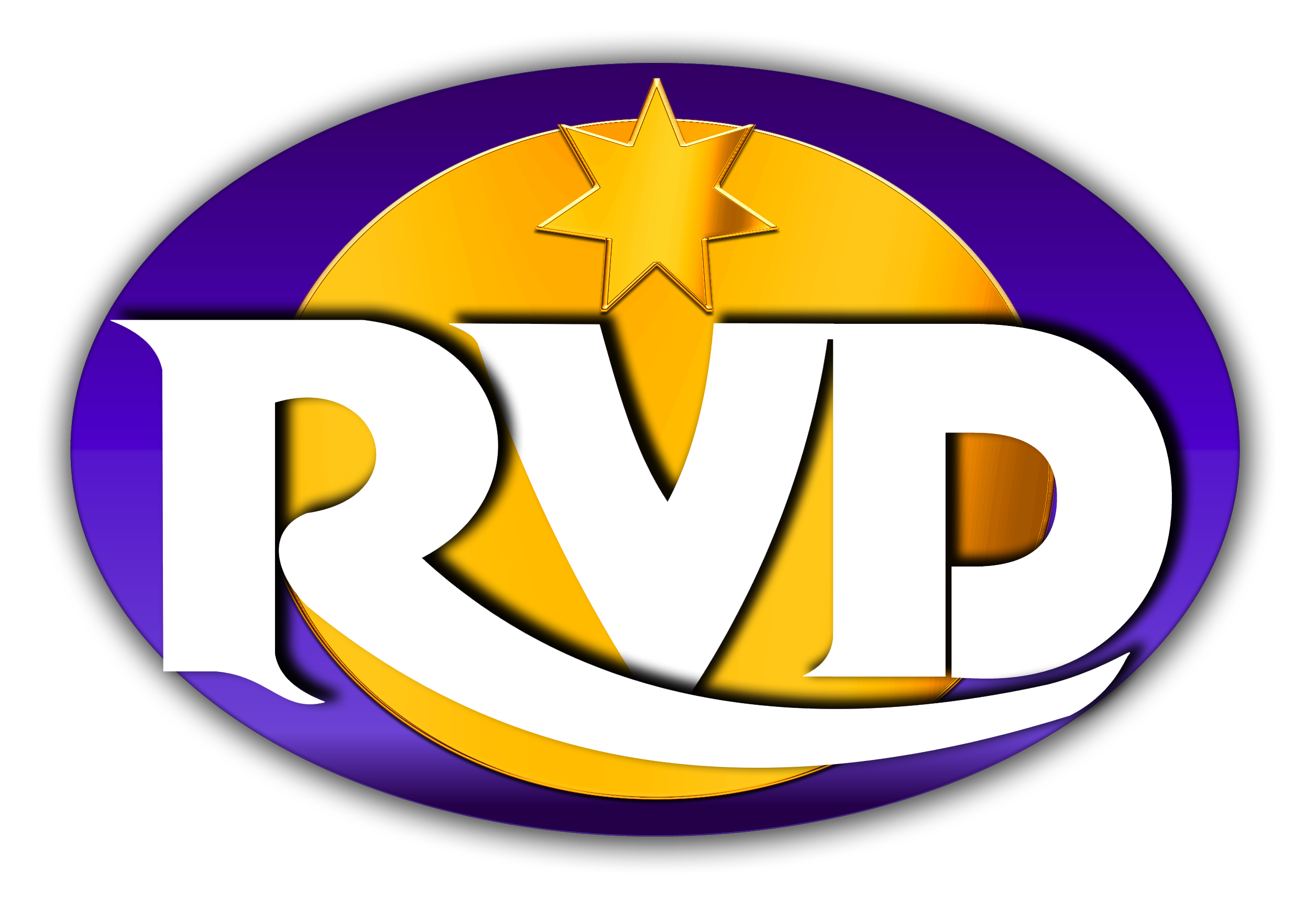 RICHARD VAN DONK
"CHANGE YOURSELF, CHANGE THE WORLD"
Copyright © 2022+ Richard Van Donk, Bushindo University Inc. All Rights Reserved.